Webinars
Webinars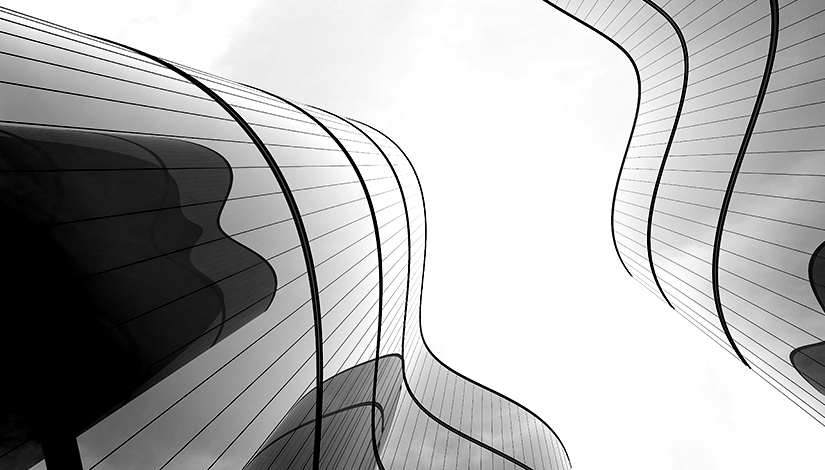 | | |
| --- | --- |
| Delivering what you need to know about critical risk topics, in one hour. By tapping into industry experts and Member practitioners, Risk Readiness presents actionable insights and solutions so you can lead your bank through challenging times...and lead the conversation in important stakeholder meetings.​ | |
RMA Risk Readiness Webinars
ESG Series:
Forging New Roles and Responsibilities
---
November 1, 2022


ESG has created new roles in risk management and other departments at financial institutions. In this, the third of a four-part Risk Readiness webinar series on ESG, experts and practitioners discuss structures, responsibilities, and the challenges they face in forging these roles. Join the session to gain ideas for organizational structure and professional development opportunities.
Are You Prepared for Upcoming Changes to Small Business Lending Data Collection?
---
November 15, 2022
The Consumer Financial Protection Bureau's proposed rule amending the Dodd-Frank Act is likely to have far-reaching consequences for compliance and reporting among financial institutions. But many institutions may not yet have given these developments – which are expected to go into effect in June of 2023 or 2024 - their full attention. In this Risk Readiness, experts discuss what the proposed changes mean, the timelines, and how financial institutions need to prepare.
ESG Series:
Governance and Regulation
---
December 13, 2022


As key portions of ESG, such as climate and social issues, continue to grow, ESG is more often becoming the subject of regulation or embedded in other regulation, such as the Community Reinvestment Act. With a new Congress preparing to come to Washington, this Risk Readiness webinar focuses on how to find the balance in our hyper-charged political times. Join experts from McKinsey and two prominent ESG directors at banks to gain insight and practical ideas for your governance programs.
Building Trust and Culture in an Era of "Quiet Quitting"
---
January 10, 2023


Banks pay a great deal of attention to the processes, systems, and organizational structures that mitigate risk but do they pay enough attention to creating an atmosphere of trust? In this Risk Readiness webinar, bankers and human resources experts delve into how to build cultures of trust, how such cultures can not only improve retention and prevent "quiet quitting" but also foster desirable risk behaviors (and help to head off undesirable ones), and what trends in culture bank managers should be watching.
AI and Modeling: Building Another Cyber Risk?
---
January 24, 2023


Artificial-intelligence models are supporting an ever-growing range of critical activities at banks – from lending to fraud monitoring to trading. These AI-driven models have created efficiencies, opened up opportunities, and introduced important protections. But as the Wall Street Journal recently reported, AI systems are "uniquely exposed" to cyberattack. Join cyber risk and modeling experts to learn about the particular vulnerabilities of AI-driven systems, critical steps you should take to understand your institution's exposure, and how to ensure your validation programs are addressing these challenges.
The Digital Dollar is Gaining Momentum: What You Need to Know
---
February 7, 2023


More than 100 central banks around the world, including the Fed, are either researching, developing, or launching Central Bank Digital Currencies. As interest builds in CBDCs, in part because of the extreme volatility of the stablecoin market, debate is intensifying about their potential benefits – and risks.
In this webinar, you'll learn about how CBDCs work, including "direct" and "indirect" approaches, the outlook for the digital dollar, potential implications for the banking industry, including smaller banks, and potential risks, including risks to privacy.
Governing Employee Communications in a Remote Work Environment
---
February 21, 2023


In an era where texting is akin to talking, how do financial institutions – required by law to preserve and monitor all written employee communications – follow the law while enabling necessary communication? In this Risk Readiness webinar, panelist shed light on recent enforcement actions, potential additional risk exposures, including increased vulnerability to hacking and cyberattack; and the challenges of detecting communications outside of company systems, and how some banks are addressing them.
RMA Community Bank Series Webinars
The Five C's of Credit Through a DEI Lens
---
October 18, 2022


In our first CB Webcast specifically tailored to community banks, RMA delves into Diversity, Equity, and Inclusion efforts with a new – and old – view. Bankers and banking experts review how bankers have looked historically at each of the 5 C's of credit – character, capacity, collateral, capital, and conditions – when evaluating lending decisions and discuss how they may need to change bank policies, procedures, and cultural norms to ensure inclusion. Join this session to gain a new perspective on DEI and immediate takeaways you can use to make progress at your bank.
What Your Board Should Know
---
January 17, 2023


In today's complex business environment, community banks are tackling a multitude of new issues. But what rises to something the Board should know? And, how do you best communicate those issues in business terms that Board members will understand. In this Community Bank webcast, speakers share leading practices for reporting to the Board and offer advice on best communication methods.
Going Beyond Traditional Risk Measures
---
September 29, 2022

Brought to you by: Moody's Analytics


Presenters:
David Hamilton, Managing Director, Predictive Analytics - Moody's Analytics
Anamaria Peischacon, PhD., Senior Director, Predictive Analytics - Moody's Analytics
The pace of change in capital markets and the economy is affecting how we manage risk. How will the banking industry meet the rising importance of climate risk and ESG in risk assessment? How can you leverage Artificial Intelligence and alternative data in risk management? Moody's Analytics is increasingly focused on the next generation of predictive analytics to enable better and faster decision-making. In this webinar, we will explore the research methodology that powers Moody's Analytics and its predictive capabilities. Learn about new, automated early warning techniques and alternative signals to monitor credit risk and how to use this information to support your client needs.
Commercial Real Estate (CRE) Risk Analysis in Today's Economy
---
October 6, 2022


Brought to you by: CoStar Risk Analytics

Throughout the pandemic period, the CRE landscape has shifted significantly. From the east to the west coast, across property types, we have been noticing diverse behaviors in the CRE markets that differ from what we experienced in previous downturns. Since the second half of 2022, risk started to heighten while economic uncertainty and industry volatility remain the theme of the party. Like the economy, the CRE environment will continue to alter going into 2023. Massive opportunities, as well as threats, exist in the altering terrain.
When things are sluggish or declining, it is vital to be alert and nimble. Robust risk analytics is the key. Combining the top-down and bottom-up approaches, risk analytics driven by a forward-looking view, granular and fresh data can help identify the imbalances between supply and demand, fundamentals and valuation, and any hidden dis-equilibriums in local markets where idiosyncratic risks and opportunities reside.
Let's talk about the commercial real estate risk analysis that brings valuable insights to CRE investors and lenders who aim to maneuver safely in today's environment.
Credit Trends in Commercial Lending, presented by Credit Risk Navigator
---
November 3, 2022


Based on data collected by the RMA Credit Risk Navigator, powered by AFS, this month's webinar provided an in-depth analysis of key C&I and CRE credit risk metrics, including delinquency, nonaccrual, concentrations, stability, and other trends by geographic and industry segments.
Credit Trends in Commercial Lending, presented by Credit Risk Navigator
---
December 1, 2022


Based on data collected by the RMA Credit Risk Navigator, powered by AFS, this month's webinar provided an in-depth analysis of key C&I and CRE credit risk metrics, including delinquency, nonaccrual, concentrations, stability, and other trends by geographic and industry segments.
Access past webinars on a wide array of topics in our library. As a valuable member benefit, RMA members are able to view past webinars for free.
View the Webinar Recordings