RMA's Plug and Play integrated Dual Risk Rating scorecards with Finastra Fusion CreditQuest®
Bank operating system integration has helped many lenders automate long, manual, and fragmented corporate lending processes. Among leading corporate loan origination service (LOS) providers, Finastra helps corporate borrowers, banks' loan officers and client-facing relationship managers cope with increasingly complex lending, compliance, and risk management requirements including risk ratings.
By integrating RMA's Dual Risk Rating scorecards into Fusion CreditQuest[i], both RMA and Finastra have brought clients ways to reduce process jams in various functions and to analyze risk and assure transparent, standardized, risk ratings. Additionally, banks who move from a historic, single risk rating that captures all borrower and collateral attributes, to a bifurcated dual risk rating schema, can harness the benefits of understanding true borrower default risk and the mitigation effects of collateral.
The loan processing time at banks is typically added by a mix of data inputs, retrievals, risk analyses and other assessments. Key benefits of the integration include greater efficiency obtained by reducing data redundancy. For instance, users can leverage upstream datasets, such as general borrower information, from its core system along with financial risk factors from spreading tools to automate parts of the credit risk rating process.
Fast movers
No more time wasted on entering data manually
Effortless configuration of new credit underwriting process with existing ones
Easy access to all essential datasets
Synergy
Integrate to other functions such as underwriting and portfolio management
Import quantitative risk factors out of borrowers' financials
No more costs spent on developing in-house risk rating methods
Forward thinkers
The Current Expected Credit Loss (CECL) required measures become readily available
Access to RMA's risk rating database for peer benchmarking
In addition, the Interagency Guidance on Credit Risk Review Systems[ii] suggests that the regulators expect lenders to use both objective and subjective credit assessments. The use of credit rating framework ranges from conducting initial risk ratings to reviewing credit quality and adjusting the existing risk ratings.
According to the regulatory guidance, an effective credit risk rating framework includes the following attributes:
A formal credit risk rating system in which the ratings reflect the risk of default and credit losses, and for which a written description of the credit risk framework is maintained.
Identification or grouping of loans that warrant the special attention of management or other designated "watch lists" of loans that management is more closely monitoring.
Clear explanation of why particular loans warrant the special attention of management or have received an adverse risk rating.
Evaluation of the effectiveness of approved workout plans.
A method for communicating direct, periodic, and timely information to the institution's key stakeholders on the status of loans classified and the actions taken.
Evaluation of the institution's historical loss experience for each of the groups of loans with similar risk characteristics into which it has segmented its loan portfolio.
Fusion Credit Quest is an end-to-end commercial loan origination solution that streamlines portfolio management, underwriting, and reporting. Finastra's Fusion CreditQuest® product suite comprises of 4 segmentations[iii]: Credit Manager, Financial Analyzer, Portfolio Manager and Rating Manager.
As of March 2019, Finastra's solutions scaled to serve 90 of the top 100 banks globally.[iv] In 2017, Finastra (formerly Misys) was the third largest diversified global financial software provider across 130 countries, including 48 of the top 50 banks globally.
LEARN MORE
Download the latest white paper on how to best navigate through credit risk rating adjustments since the pandemic.
Meet the team now to find new opportunities that can help you and your firm.
---
[i] https://www.finastra.com/solutions/lending/commercial-lending/fusion-creditquest
[ii] Interagency Guidance on Credit Risk Review Systems (fdic.gov)
[iii] https://www.finastra.com/sites/default/files/2019-03/brochure-fusion-creditquest.pdf
[iv] https://www.finastra.com/about/corporate-information/vista-equity-partners
---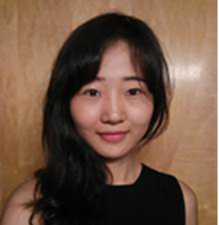 As Product Marketing Specialist, Adalla is responsible for driving both the strategic and tactical aspects of RMA's product sales. Prior to RMA, Adalla worked as a reporter for global media services and publication groups such as PEI Media and the Financial Times Group. She started her career at Campbell Lutyens, a global private capital advisory group. As an avid learner and a curious adventurer, Adalla speaks Korean, English, and Spanish, and has traveled to 19 countries. She graduated from Incheon National University with a Bachelor of International Trade in Northeast Asia Economic Studies.
---
Ed Haski is a consultant with the Business Solutions team at RMA specializing in the Dual Risk Rating solution. Ed's career in the banking industry spans 35 years working for banks both large and small. He has an extensive background in financial services including commercial lending, credit, portfolio analytics, credit review, PD/LGD methodologies, and compliance. Ed holds a BSBA in finance from West Virginia University.