Collateral Management
Product code:
063426-0144
A highly focused compilation of articles on Collateral Management. Articles may come from The RMA Journal, The Commercial Lending Newsletter, or RMA's publication, Credit Considerations.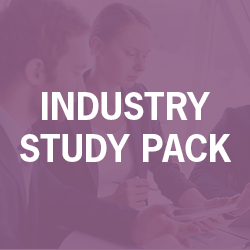 Members qualify for savings.
Log in to see if you qualify for a lower rate, or become a member to save as much as $30 or more.
Item Details
Table of Contents
RMA/Deloitte Survey on Collateral Management: What the Practitioners Are Doing, Choudhry, Zeshan ; Garritt, Fran ; Rothwell, Sinead ; Rouse, Robert, The RMA Journal,v96n5, 24-31, 8 pages Feb 2014.

Internal Evaluations and LTV Tracking Systems, Coughlin, Matthew, The RMA Journal,v94n4, 32-37, 6 pages Dec 2011.

Collateral Is Key When Bankruptcy Looms, McLaughlin, Kevin, The RMA Journal,v92n6, 58-59, 2 pages Mar 2010.

The Ins and Outs of Lending Inside the Box, Strischek, Dev, The RMA Journal,v92n5, 38-46, 9 pages Feb 2010.

WHOA! Release of Collateral Does Not Nessarily Release Guarantors, Weissman, Michael L. The RMA Journal,v90n2, 72, 1 page Oct 2007.

Creative Collateral, Guyer, C. Stephen, The RMA Journal,v88n10, 48, 1 Page Jun 2006.

Collateral in the 21st Century: What Every Small Business Lender Needs to Know, Berdiev, Dima, The RMA Journal,v88n10, 42-46, 5 Pages Jun 2006.

Watch Out for Those Collateral Constraints, May, Joseph W. The RMA Journal,v84n9, 52-53, 2 pages June 2002.

Field Exams as a Cost-Effective Approach to Risk Mitigation, Schaefer, Paul J. Journal of Lending & Credit Risk Management,v82n3, 62-67, 6 pages Nov 1999.

The Need to Know: Collateral Field Audits and Valuation, Frederick, Wayne, Journal of Lending & Credit Risk Management,v79n3, 62-71, 10 pages Nov 1996.

The 45-Day Rule: A Primer for Avoiding Contests over Collateral, Frazer, Douglas H. Journal of Commercial Lending,v77n10, 58-62, 5 pages Jun 1995.