Commercial Real Estate
Product code:
063426-0146
A highly focused compilation of articles on Commercial Real Estate. Articles may come from The RMA Journal, The Commercial Lending Newsletter, or RMA's publication, Credit Considerations.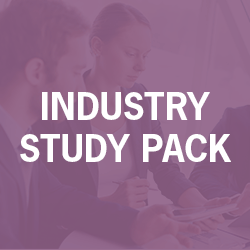 Members qualify for savings.
Log in to see if you qualify for a lower rate, or become a member to save as much as $30 or more.
Item Details
Table of Contents
Changing Policies in Challenging Times, The RMA Journal: The Journal of Enterprise Risk Management, v97n6, 38-40, 3 pages Mar 2015.

Commercial Real Estate Chapter 11: Cramdown Dangers and Defenses, Cohen, Jules ; Haddock, Henry, The RMA Journal,v95n8, 66-70, page May 2013.

Who's on First? You Are!, Pollard, Derek P. The RMA Journal,v94n8, 34-41, 8 pages May 2012.

CRE Lending in the Economic Reality, Cassis, John, The RMA Journal,v94n7, 14-21, 8 pages Apr 2012.

Commercial Real Estate Lending 2.0, Alperstein, Jodi ; Pelkey, Arik, The RMA Journal,v93n9, 36-38, 3 pages Jun 2011.

The State of Commercial Real Estate: Four Lenders Offer Perspectives from Their Markets, Beans, Kathleen M. The RMA Journal,v93n1, 34-40, 7 pages Sep 2010.

Commercial Real Estate: Scoring the Risk of Office, Retail, and Industrial Tenants, Smith, Gavin, The RMA Journal,v92n4, 50-59, 10 pages Dec/Jan 2009.

CRE Market Is in for Tough Sledding, McLaughlin, Kevin, The RMA Journal,v92n1, 32-34, 3 pages Sep 2009.

The Value of Property Condition Assessments in Commercial Real Estate Lending, Ezovski, Derek, The RMA Journal,v91n7, 46-48, 3 pages Apr 2009.

Commercial Real Estate Risk: Time to Make the Most of Your Expert Judgment?, Smith, Suzanne G. The RMA Journal,v91n3, 26-31, 6 pages Nov 2008.

Best Practicse in Commercial Real Estate Portfolio Management, Beans, Kathleen M. The RMA Journal,v89n10, 40-45, 6 pages, Jul/Aug 2007.

How Bad is Bad? Estimating Risk Probabilities in Commercial Real Estate, Zoeller, Mark, The RMA Journal,v89n8, 86-96, 11 pages, May 2007.

Regulatory Guidance on Commercial Real Estate Risk, Strischek, Dev, The RMA Journal,v89n7, 62-73, 12 pages, Apr 2007.