Concentration Diversification
Product code:
063426-0148
A highly focused compilation of articles on Concentration Diversification. Articles may come from The RMA Journal, The Commercial Lending Newsletter, or RMA's publication, Credit Considerations.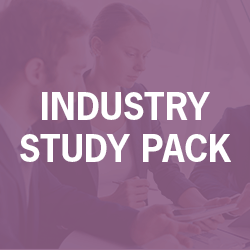 Members qualify for savings.
Log in to see if you qualify for a lower rate, or become a member to save as much as $30 or more.
Item Details
Table of Contents
Portfolio Theory and Bank Lending: Avoiding Concentrations of Credit Risk through Strategic Diversification, Bennett, Paul, The RMA Journal, v96n10, 62-65, 4 pages Jul 2014 Reprint from Journal of Lending & Credit Risk Management, 64-67, 4 pages Jul/Aug 1999.

Concentration Risk Is Real and Deadly, Buczynski, Rick ; Kennedy, Robert, The RMA Journal,v96n5, 68-73, 6 pages Feb 2014.

Managing Concentration Limits, Sterba, Catherine L. The RMA Journal,v95n1, 66-71, 6 pages Sep 2012.

Portfolio Management Matters, McLaughlin, Kevin, The RMA Journal,v93n7, 28-29, 2 pages Apr 2011.

Concentration Risk in a Loan Portfolio: Notes from a Conference Session, Buczynski, Rick, The RMA Journal,v93n7, 24-27, 4 pages Apr 2011.

All in the Family, Smith, Gavin, The RMA Journal,v92n7, 22-28, 6 pages Apr 2010.

Total Credit Exposure: It All Adds Up, Jaketic, Marge ; Strischek, Dev, The RMA Journal,v92n4, 42-46, 5 pages Dec/Jan 2009.

Competitive Implications of Holistic Balance Sheet Management, Rowe, David, The RMA Journal,v90n10, 76-77, 2 pages Jul/Aug 2008.