Credit Analysis
Product code:
063426-0153
A highly focused compilation of articles on Credit Analysis. Articles may come from The RMA Journal, The Commercial Lending Newsletter, or RMA's publication, Credit Considerations.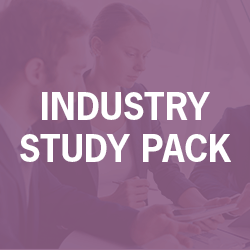 Members qualify for savings.
Log in to see if you qualify for a lower rate, or become a member to save as much as $30 or more.
Item Details
Table of Contents
Use the 'Three Rs of Credit Analysis' to Properly Rationalize Underwriting Adjustments, Beriev, Dima Neil, The RMA Journal, v96n7, 62-67, 6 pages Apr 2014.

Pitfalls in Conventional Earnings-Based DSCR Measures--And a Recommended Alternative, Andrukonis, David CRC, The RMA Journal, v95n8, 42-49, 8 pages May 2013.

'Top 10' Rules for Credit Analysts, Sachritz, Nathan, The RMA Journal, v93n6, 44-45, 2 pages Mar 2011.

When the Business Owner Isn't Around Anymore, Davis, Tom, The RMA Journal, v92n10, 68-70, 3 pages Jul/Aug 2010.

Take Five: Filtering Factors in the Credit Underwriting Process, Polli, Edward R, The RMA Journal, v92n9, 47, 1 page Jun 2010.

Real Estate Basics for Commercial Lenders, Wick, Thomas M. Journal of Commercial Lending, v75n11, 20-27, 8 pages Jul 1993 61-67, 8 pages, Reprint in Apr 2010, The RMA Journal.

Staying Two Steps Ahead in a Deteriorating Credit Environment, Samuels, David J. The RMA Journal, v91n1, 62-66, 5 pages Sep 2008.

Transitions in Loan Grading, Blakely, Kevin M. The RMA Journal, v89n8, 50-52, 3 pages, May 2007.

Best Practices in Loan Review, Beans, Kathleen M. The RMA Journal, v88n11, 72-75, 4 Pages Jul/Aug 2006.