Due Diligence
Product code:
063426-0162
A highly focused compilation of articles on Due Diligence. Articles may come from The RMA Journal, The Commercial Lending Newsletter, or RMA's publication, Credit Considerations.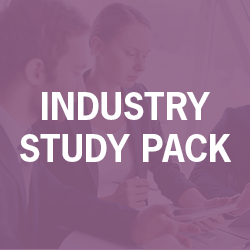 Members qualify for savings.
Log in to see if you qualify for a lower rate, or become a member to save as much as $30 or more.
Item Details
Table of Contents
Fraudulently Satisfied Mortgage Prevails over Subsequent Bona Fide Mortgagees, Weissman, Michael L. The RMA Journal: The Journal of Enterprise Risk Management,v97n6, 60, 1 page Mar 2015.

Acquisition Financing Buyer Beware? No, Lender Beware!, Davis, Joe, The RMA Journal,v96n5, 32-36, 5 pages Feb 2014.

Spilled Milk: The Hobby Store Disaster, Nye, Kyle, The RMA Journal,v94n7, 64-67, 4 pages Apr 2012.

A Funny Thing Happened While Reading Your Credit Write-Up, Kaplan, Maxine S. The RMA Journal,v88n7, 78-79, 2 pages Mar 2006.

Due Diligence Includes Questioning Health Care Reserve Accounts, Wax, Abraham, The RMA Journal,v88n4, 80-81, 2 pages Dec/Jan 2006.

Credit Underwriting Standards and Profitable Growth, Patenaude, Alice, The RMA Journal,v88n2, 76-77, 2 pages Oct 2005.

Due Diligence: Two Important Words for All Those Who Wear the White Hats, Berger, Harris S. ; Gearin, William F. The RMA Journal,v87n2, 39-44, 6 pages Oct 2004.

Compliance: Know Your Customer and Due Diligence Revisited, Mahoney, Timothy D. The RMA Journal,v85n1, 82-83, 2 pages Sep 2002.