Fraud Corporate
Product code:
063426-0167
A highly focused compilation of articles on Corporate Fraud. Articles may come from The RMA Journal, The Commercial Lending Newsletter, or RMA's publication, Credit Considerations.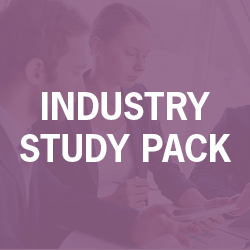 Members qualify for savings.
Log in to see if you qualify for a lower rate, or become a member to save as much as $30 or more.
Item Details
Table of Contents
ABC Analytics: Bridging the Gap in Anti-fraud and AML Compliance, Walden, Vince ; Sercy, Chris, The RMA Journal,v94n9, 64-67, 4 pages Jun 2012.

WHOA! Borrower's Release in a Forbearance Agreement May Be Unenforceable Based on Constructive Fraud, Weissman, Michael L. The RMA Journal,v94n6, 65, 1 page Mar 2012.

Beware of the Fraudster in Your Midst, Hedley, Timothy P. ; Humphrey, Michael B. ; Morton, Jesse R. The RMA Journal,v94n4, 58-64, 7 pages Dec 2011.

Fraud and Misconduct Expected to Rise, DeMarco, Ed, The RMA Journal,v92n4, 32-37, 6 pages Dec/Jan 2009.

SocGen Falls into a Familiar Hole: Protect Your Shop with Back-to-Basics Controls, Mulcahy, Val, The RMA Journal,v90n7, 58-63, 6 pages Apr 2008.

How to Detect & Prevent Borrower Fraud, Phillips, Eric S. ; Bromme, J. Tol Jr. The RMA Journal,v89n8, 74-79, 6 pages, May 2007.

Tracking Politically Exposed Persons: A Difficult (and Now Enforceable) Procedure, de Ruig, Rupert, The RMA Journal,v89n1, 36-39, 4 pages Sept 2006.

Inside the Enron Debacle, Weirich, Thomas R. ; Reinstein, Alan, The RMA Journal,v84n8, 22-25, 4 pages May 2002.

Avoid Your Own Enron, Zeune, Gary D. The RMA Journal,v84n7, 37, 1 page Apr 2002.