Fraud General
Product code:
063426-0168
A highly focused compilation of articles on Fraud in General. Articles may come from The RMA Journal, The Commercial Lending Newsletter, or RMA's publication, Credit Considerations.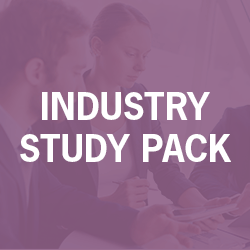 Members qualify for savings.
Log in to see if you qualify for a lower rate, or become a member to save as much as $30 or more.
Item Details
Table of Contents
Aggressively Protect Your Collateral When Borrowers Attempt Asset Transfers, Fielding, Michael D. The RMA Journal,v96n6, 70-75, 6 pages Mar 2014.

Model Validation of Transaction Monitoring for Anti-Money-Laundering Activities, Pocker, Rona ; Nayda, William, The RMA Journal,v95n6, 50-57, 8 pages Mar 2013.

Preventing Fraud in 'Reel' Time, Barnier, Brian, The RMA Journal,v94n8, 58-61, 3 pages May 2012.

What You Need to Know about Fraudulent Financial Reporting, The RMA Journal v93n2, 68-71, 4 pages Oct 2010.

Help Your Nonprofit Customers Prevent Fraud, Parham, Abbie Gail ; Kelly, Julia Ann ; Buckhoff, Thomas, The RMA Journal,v92n4, 78-83, 6 pages Dec/Jan 2009.

The Lessons Prime Brokers, Custodians, and Other Service Providers Learned from Hedge Fund Frauds, Losses, and Mishaps, Cagan, Penny, The RMA Journal,v92n3, 34-39, 6 pages Nov 2009.

Facing the Cost of Mortgage Fraud, Dreyer, Jackie, The RMA Journal,v89n5, 60-64, 5 pages Feb 2007.

Detection and Prevention of Mortgage Loan Fraud, Martin, Vernon, The RMA Journal,v87n1, 70-79, 10 pages Sep 2004.

Identity Theft: Fighting Fraud, Assisting Victims, Einhorn, Monique F. The RMA Journal,v85n10, 28-32, 5 pages Jul/Aug 2003.

Five Steps to a Fraud Prevention Program, Larson, Traci, The RMA Journal,v85n10, 21-23, 3 pages Jul/Aug 2003.