Health Care
Product code:
063426-0170
A highly focused compilation of articles on lending to The Health Care Industry. Articles may come from The RMA Journal, The Commercial Lending Newsletter, or RMA's publication, Credit Considerations.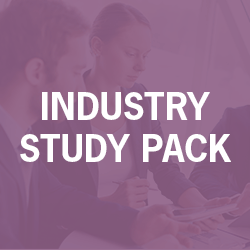 Members qualify for savings.
Log in to see if you qualify for a lower rate, or become a member to save as much as $30 or more.
Item Details
Table of Contents
Lending to the Health Care Industry: Opportunities and Challenges, Devlin, Frank, The RMA Journal: The Journal of Enterprise Risk Management,v97n2, 13-16, 4 pages Oct 2014.

The PPACA's Impact on Midsize Businesses and the Overall Economy, Berry, Robert, The RMA Journal,v96n8, 40-45, 6 pages May 2014.

Keep Your Health Care Portfolio Fit During the Affordable-Care Transition, Swift, Kathy, The RMA Journal,v96n7, 34-40, 7 pages Apr 2014.

Health Care Reform and the U.S. Economy, Snyder, Sophia ; Stampfli, Deborah, The RMA Journal,v95n1, 14-19, 6 pages Sep 2012.

Managing the Risk to Payors Posed by Changing Health Care Delivery Models, Foster, Don, The RMA Journal,v94n9, 14-19, 6 pages Jun 2012.

Aging Boomers Likely to Boost Health Care Sector, Horn, George Van, The RMA Journal,v92n6, 26-31, 6 pages Mar 2010.

Just What the Doctor Ordered: The Right Prescription for Financing Medical Accounts Receivable, True, Patrick, The RMA Journal,V86n11, 40-42, 3 pages Jul/Aug 2004.

Asset-Based and Mezzanine Lending to Healthcare Providers: Credit and Collateral Analysis, Freeman, Neil M. ; Matusevich, Anton I. Journal of Lending & Credit Risk Management,v81n10, 44-47, 4 pages Jun 1999.

Give and Take: Reimbursement (and Other) Changes in The Healthcare Industry, McCullough, Theresa, Journal of Lending & Credit Risk Management,v81n7, 70-73, 4 pages Mar 1999.

Lending to the Health Care Industry: Early Fiscal Warning Signs of Troubled Health Care Debt, Ross, Kenneth B. Lending & Risk Management News,v30n6, 3, 1 page June 1998.

Hospitals, Credit Considerations I, 1986 Updated in 1990 Supplement Updated in 1995 Supplement Updated in the 1999 all-in-one version Updated in 2001 Updated in 2002 Updated in 2003.

Lending to the Health Care Industry, Widmayer, Theodore G. ; Mathews, Stephen S. ; Popovich, Stephen J. ; Keohane, Daniel B. ; Lavender, Kevin P. ; Brydon, Paul W. Journal of Commercial Bank Lending,v68n4, 13-35, 23 pages Dec 1985 Reprinted in Lending to Different Industries v2, 1st ed., 1986 7 page update in Lending to Different Industries v2, 2nd ed., 1990.