Hedge Funds
Product code:
063426-0171
A highly focused compilation of articles on Hedge Funds. Articles may come from The RMA Journal, The Commercial Lending Newsletter, or RMA's publication, Credit Considerations.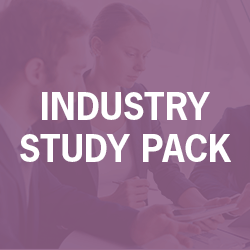 Members qualify for savings.
Log in to see if you qualify for a lower rate, or become a member to save as much as $30 or more.
Item Details
Table of Contents
The Hedge Fund Industry Has It Learned Its Lesson?, Devine, Paul, The RMA Journal, v92n9, 32-34. 3 pages Jun 2010.

Hedge Funds Stopping the Bleeding, McLaughlin, Kevin, The RMA Journal, v91n10, 58-59, 2 pages Jul/Aug 2009.

The State of Market Risk Management, Zeltkevic, Michael, The RMA Journal, v89n9, 54-58, 4 pages, June 2007.

Staying Ahead of the Curve with Second-lien Loans, Kosis, William A. The RMA Journal, v88n9, 34-35, 2 pages May 2006.

Lending Against Hedge Fund Interests: Structural and Legal Issues, Wonneberger, Robert M. The RMA Journal, v88n6, 86-90, 5 pages Feb 2006.

Are Hedge Funds at Risk In the Commercial Finance Arena?, Fox, John, The RMA Journal, v87n10, 86-88, 3 pages Jul/Aug 2005.

Hedge Funds Move to Credit-Investing Strategies, Hennessey, Loretta M. The RMA Journal, v87n10, 54-57, 4 pages Jul/Aug 2005.