Loan Participation
Product code:
063426-0183
A highly focused compilation of articles on Loan Participation. Articles may come from The RMA Journal, The Commercial Lending Newsletter, or RMA's publication, Credit Considerations.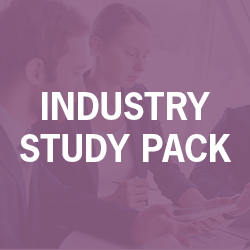 Members qualify for savings.
Log in to see if you qualify for a lower rate, or become a member to save as much as $30 or more.
Item Details
Table of Contents
Managing Concentration Risk: A Community Bank Perspective, Taylor, Jeremy, The RMA Journal, v96n5, 60-66, 7 pages Feb 2014.

22 Issues to Consider in Loan Participations, Weissman, Michael L. The RMA Journal, v94n5, 30-33, 4 pages Feb 2012.

Cooperate When You Participate Share and Share Alike, Schulz, James R. The RMA Journal, v93n9, 46-49, 4 pages Jun 2011.

Tales of WHOA! A Last-Out Loan Participation May Be Construed as a Guaranty: This Is Subject to Revocation, Weissman, Michael, The RMA Journal, v89n6, 34, 1 page, Mar 2007.

Spilled Milk: Slippery Dealings with Loan Participation Covenants, Zumberge, Christopher D. Journal of Commercial Lending, v74n9, 65-68, 4 pages May 1992 Loan participation agreements must be monitored closely, before a loan goes bad.

Spilled Milk: Large Dollars for a Little Participation, Journal of Commercial Bank Lending, v70n2, 54-56, 3 pages Oct 1987 A bank finds that it has much money at risk in a loan participation but very little say in the loan's administration.

Spilled Milk: Loan Participation: Caveat Emptor, Krause, Scott R. ; Chandler, Darlene E. Journal of Commercial Bank Lending, v72n3, 59-61, 3 pages Nov 1989 Misrepresentations made by a loan officer for the agent bank and outdated loan guarantees are some of the problems encountered when a bank fails to verify loan documentation.

The Basics of Bank Loan Participations, Schlifke, Bernard A. Journal of Commercial Bank Lending, v67n3, 23-34, 12 pages Nov 1984.