Storage and Warehousing
Product code:
063426-0223
A highly focused compilation of articles on lending to Storage and Warehousing Facilities. Articles may come from The RMA Journal, The Commercial Lending Newsletter, or RMA's publication, Credit Considerations.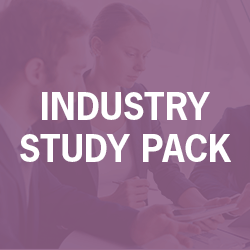 Members qualify for savings.
Log in to see if you qualify for a lower rate, or become a member to save as much as $30 or more.
Item Details
Table of Contents
Taking up Space: The Rising Relevance of Self-Storage Facilities, Panteva, Nikoleta ; Stampfli, Deborah, The RMA Journal, v94n6, 60-64, 5 pages Mar 2012.

Lending to the Self-Storage Industry: Cinderella Has Her Day, Sonne, R. Christian, The RMA Journal, v88n10, 16-23, 8 Pages Jun 2006.

The Sector Specter ; Office and Apartments, by Lloyd Lynford ; Retail and Warehouse by Kelly Whitman and Hans Nordby, The RMA Journal, v86n10, 20-29, 10 pages Jun 2004.

Lending to the Self Storage Industry, Coffee, Brian D. Journal of Lending & Credit Risk Management, v80n3, 46-53, 8 pages Nov 1997.

Lending to the Warehousing Industry, van Lieshout, James B. Journal of Commercial Lending, v76n5, 37-49, 13 pages Jan 1994 Reprinted in Lending to Different Industries v4, 1995.