Veterinarians
Product code:
063426-0226
A highly focused compilation of articles on lending to Veterinarians. Articles may come from The RMA Journal, The Commercial Lending Newsletter, or RMA's publication, Credit Considerations.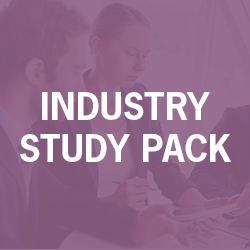 Members qualify for savings.
Log in to see if you qualify for a lower rate, or become a member to save as much as $30 or more.
Item Details
Table of Contents
Lending Opportunities in Three Profitable Industries, Kelly, Douglas ; MacFarland, Matthew, The RMA Journal, v95n4, 80-84, 5 pages Dec 2012/Jan 2013.

Lending to Veterinary Practices, Fraker, Greg CRC, The RMA Journal, v94n4, 20-26, 7 pages Dec 2011.

Spilled Milk: Pet Peeves on the Island of Dr. Morass, Strischek, Dev, Journal of Lending & Credit Risk Management, v82n2, 44-50, 7 pages Oct 1999.

Veterinarians, Credit Considerations II, v2, 213-217, 5 pages 1990.