Construction Residential
Product code:
063426-0228
A highly focused compilation of articles on lending to Residential Construction Firms. Articles may come from The RMA Journal, The Commercial Lending Newsletter, or RMA's publication, Credit Considerations.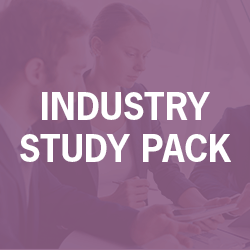 Members qualify for savings.
Log in to see if you qualify for a lower rate, or become a member to save as much as $30 or more.
Item Details
Table of Contents
Residential Environmental Compliance in a Post Dodd-Frank Era, Huntress, Jack ; Haberlen, James D. The RMA Journal, v95n9, 38-45, 8 pages Jun 2013.

Active Risk Management Tips for Residential Lending, Haddock, Henry ; DiLorenzo, Frank, The RMA Journal, v89n3, 71, 1 page Nov 2006.

Best Practices in Lending to Homebuilders, Wedewer, Neil B. The RMA Journal, v89n3, 38-45, 8 pages Nov 2006.

Construction Lending on Low Income Housing Tax Credit Multifamily Projects, Wankowicz, Francis W. Journal of Lending & Credit Risk Management, v81n5, 52-59, 8 pages Jan 1999.