Energy
Product code:
063426-0232
A highly focused compilation of articles on lending to The Energy Industry. Articles may come from The RMA Journal, The Commercial Lending Newsletter, or RMA's publication, Credit Considerations.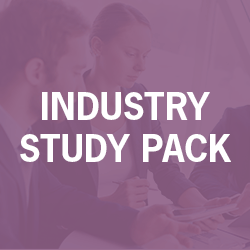 Members qualify for savings.
Log in to see if you qualify for a lower rate, or become a member to save as much as $30 or more.
Item Details
Table of Contents
Drilling Down on Reserve-Based Lending, Johnson, Tory, The RMA Journal: The Journal of Enterprise Risk Management, v97n7, 10-14, 5 pages Apr 2015.

Fuel Dealers and Gasoline and Petroleum Wholesalers to Benefit as Price of Crude Oil Stabilizes, Todd-Hill, Taleiah, The RMA Journal, v96n2, 36-40, 5 pages Oct 2013.

Natural Gas: Which Industries (and Lenders) Face the Most Risk?, Montero, Austen ; Danova, Antonio, The RMA Journal, v95n7, 40-44, 5 pages Apr 2013.

Managing Risks In the Volatile Energy Industry, Taylor, Mary Jo ; Beans, Kathleen M. The RMA Journal, v95n6, 80-84, 5 pages Mar 2013.

Oil and Gas Exploration Springs a Leak, Horn, George Van, The RMA Journal, v93n2, 12-18, 7 pages Oct 2010.