Equipment Leasing
Product code:
063426-0233
A highly focused compilation of articles on Equipment Leasing. Articles may come from The RMA Journal, The Commercial Lending Newsletter, or RMA's publication, Credit Considerations.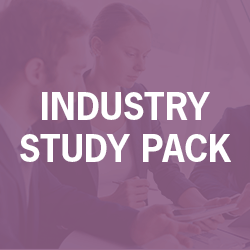 Members qualify for savings.
Log in to see if you qualify for a lower rate, or become a member to save as much as $30 or more.
Item Details
Table of Contents
Capitalizing Operating Leases: A Banker's Perspecitive, Hall, J.D. ; Hundley, Clayton, The RMA Journal,v95n6, 44-48, 5 pages Mar 2013.

Tales of Whoa! Liquidated Damages: Clause in Equipment Lease Held Unenforceable as Not Being a Reasonable Assessment of Damages, Weissman, Michael L. The RMA Journal,v89n3, 70, 1 page Nov 2006.

Myths and Near-Myths about Lease Pricing, Holmgren, David, The RMA Journal,v83n1, 50-53, 4 pages Sep 2000.

Equipment Leasing Can Increase Market Penetration, Bonafede, Donald J, Lending & Risk Management News,v29n11, 3, 1 page Nov 1997.

Issues in Lending: How to Document Equipment Lease Financings, McElroy, John M. Journal of Lending & Credit Risk Management,v79n2, 50-56, 7 pages Oct 1996.

Equipment Leasing, Credit Considerations II, v2, 149-154, 6 pages 1990 Updated in the 1999 all-in-one version.