Letters of Credit
Product code:
063426-0240
A highly focused compilation of articles on Letters of Credit. Articles may come from The RMA Journal, The Commercial Lending Newsletter, or RMA's publication, Credit Considerations.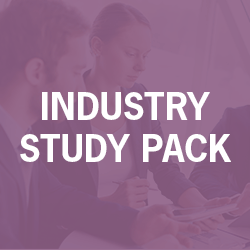 Members qualify for savings.
Log in to see if you qualify for a lower rate, or become a member to save as much as $30 or more.
Item Details
Table of Contents
Give Banks Credit for Boosting International Trade, Goddard, Jason, G. ; Ajami, Riad A. The RMA Journal, v95n8, 10-15, 6 pages May 2013.

Tales of WHOA! Issues of a letter of credit is liable to the beneficiary for dishonoring a draw for reasons unrelated to the documents presented with the draw., Weissman, Michael L. The RMA Journal, v86n3, 63, 1 page Nov 2003.

Failure to Provide Clear and Unequivocal Notice of Nonrenewal of Letter of Credit Allows Beneficiary to Draw After Intended Termination Date, Weissman, Michael L. Journal of Lending & Credit Risk Management, v82n5, 40, 1 page Feb 2000.

Prepare to Set Sail... Traveling Overseas With Your Customer via Letters of Credit, Blue, Janell, Journal of Lending & Credit Risk Management, v81n8, 18-21, 4 pages Apr 1999.

Letters of Credit (LCs) are Enforceable Against a Failed Bank, According to a Recent Decision, Commercial Lending Newsletter, v27n12, 2, 1 page Dec 1995.

Developing Rational Policies for Letters of Credit, Harton, H. Lynn, Journal of Commercial Lending, v74n9, 14-25, 12 pages May 1992.

Letters of Credit, Credit Considerations I, v1, 329-333, 5 pages 1986 Updated in the 1999 all-in-one version.