Accounting and Ratio Analysis
Accounting and Ratio Analysis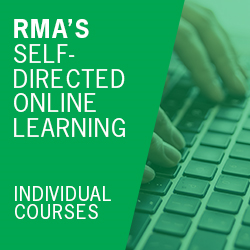 Members qualify for savings.
Log in to see if you qualify for a lower rate, or become a member to save as much as $240 or more.
Item Details
In your role as a banker, you need to analyze financial statements. This course will prepare you to know how to analyze financials and not just know about the process.
Through this course, you will analyze the financial statements of a small business. Along the way, you will discover how the income statement and balance sheet relate to each other; follow the money invested, spent, and earned as it impacts the accounting equation; and explore the difference between cash-basis and accrual accounting. Finally, you will conduct a "bottom line" analysis of the company to assess the company's continued ability to perform and repay bank debt.
Since early-career bankers have a wide range of financial backgrounds and everyone learns at their own pace, we estimate that it will take between three and a half and five hours to complete the course. You will have opportunities to advance through the course following the pathway that best meets your needs.
Who will benefit?
Bankers who need an introduction to accounting and ratio analysis will benefit from this course.
You will:
Describe the general characteristics and format of the income statement and the balance sheet.
Explain the meaning of the accounting equation.
Describe the effect of simple business transactions on the accounting equation.
Describe examples of accrual accounting's revenue recognition and matching principles.
Explain the difference between accrual and cash methods of accounting.
Identify and describe three major categories of expense typically included on the income statement.
Accurately calculate financial ratios that measure growth, profitability, liquidity, activity, leverage, and debt service coverage.
Interpret the financial ratios to identify borrowing strengths and weaknesses of a case study example.
Prerequisites
This course has no prerequisites.
Resources
This commercial lending training course contains all necessary resources, including sample financial documents. You can save these resources to your desktop and/or print them.
Assessment
Throughout the course, you will receive feedback as you analyze the financial statements of a small business. This feedback will help you reflect on your understanding and build the confidence to transfer essential skills to the workplace. After you have completed this course, you will take an assessment that will measure mastery of the material.