The Business of Commercial Banking
The Business of Commercial Banking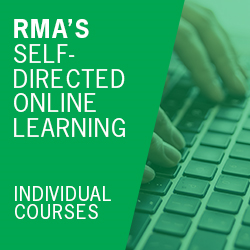 Members qualify for savings.
Log in to see if you qualify for a lower rate, or become a member to save as much as $100 or more.
Item Details
This course sets the stage for those who are unfamiliar with the commercial banking function. Through a combination of infographics, micro-learning, and targeted modules written by bankers, you will explore how commercial banking works. We estimate it will take one hour to complete the course.
Who will benefit?
Anyone who works in a bank or is exploring a career in banking will benefit from this course.
You will:
Understand the history of banking.
Learn how the bank makes money.
Realize the risks to a bank's ability to make money.
Gain insight into common commercial loan products.
Assess the impact of regulation, supervision, and bank examinations.
Know the 5 Cs of credit.
Prerequisites
This course has no prerequisites.
Resources
This commercial banking training course contains all necessary resources.
Assessment
There are no assessments associated with this course.