Ethics and Decision Making
Ethics and Decision Making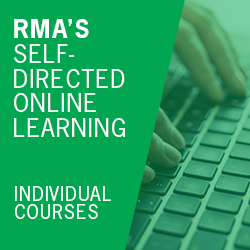 Members qualify for savings.
Log in to see if you qualify for a lower rate, or become a member to save as much as $225 or more.
Item Details
Every banker's performance must meet the highest ethical standard, ensuring that the trust customers place in your bank is well-founded. Sometimes ethical situations can seem very clear. At other times, a matter may seem trivial, but if not handled properly, can lead to serious consequences. The best way to develop a strong ethical underpinning in any banker's professional practice is through rehearsing ways of thinking and responding to a variety of situations.
Through this course, you will encounter nine stories or episodes. Each story illustrates one of RMA's Principles of Ethical Conduct which are "rules of reason" created jointly by RMA's Operational Risk and Enterprise Risk Management councils.
As each story unfolds, you will make decisions, reflect on the thinking behind your decisions, and explore the possible consequences of your choices. We estimate it will take approximately one hour to complete the course.
Episode One: The Test (Act with integrity.)
Episode Two: The SAR (Report wrongdoing.)
Episode Three: The Jackpot (Be dedicated to stakeholders.)
Episode Four: The Apartment (Avoid conflicts of interest and the appearance of impropriety.)
Episode Five: The Bonus (Report information accurately.)
Episode Six: The Post (Maintain confidentiality.)
Episode Seven: The Lead (Compete fairly and honestly.)
Episode Eight: The Interview (Promote inclusion in the workplace.)
Episode Nine: The Friends (When in doubt, seek counsel.)
Who will benefit?
This course is appropriate for all bankers.
You will:
Have a more nuanced understanding of the impact of everyday decisions.
Exercise professional judgement when considering the ethical ramifications of decision making.
Have the tools to promote honest conduct, fair dealing, proper handling of conflicts of interest, full disclosure and compliance, and the protection of institutions' legitimate business interests.
Prerequisites
This course has no prerequisites.
Resources
This commercial banking training course contains all necessary resources and can be used on any device.
Assessment
A scored knowledge check is available after all nine episodes are completed.