Borrower Analysis: Qualitative Factors
Borrower Analysis: Qualitative Factors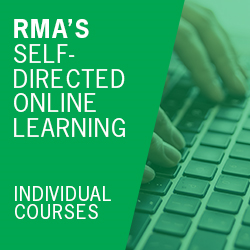 Members qualify for savings.
Log in to see if you qualify for a lower rate, or become a member to save as much as $240 or more.
Item Details
This course will prepare you to develop a company overview, assess business strategy, and evaluate management adequacy. Using a case file, targeted lessons, job aids, and micro-modules, the course walks you through the following:
Apply the Porter model to analyze the competitive forces in an industry and gauge the degree of difficulty a company may have in seeking to compete successfully in its industry.
Assess the impact economic cycles and conditions can have on a business.
Study the financial behavior of industries, products, and companies through their life cycles.
Determine related financing needs based on a review of the relationship between a company's industry, business, and product life cycles and its operating and asset acquisition cycles.
Develop a company overview, assess business strategy, and evaluate management adequacy.
The course is estimated to take between four and six hours to complete. You will have opportunities to advance through the course following the pathway that best meets your needs.
Who will benefit?
Anyone who participates in the analysis or evaluation of the borrower's market conditions and management experience using qualitative factors will benefit from this course.
You will:
Interpret key success elements in the company's industry.
Explain cycles that influence the company's viability (economic cycle, industry, company, and product lifecycles) and interpret their effect on company asset acquisition and operating cycles.
Explain and interpret the impact of key industry and other external (industry structure and environmental, regulatory, international and political) factors.
Prepare a company overview of products, services, customers, suppliers, facilities, management organization, ownership, and history.
Appraise the company's likelihood of success, considering prior risk mitigation, competitive advantages, management qualifications, and effectiveness of business strategies.
Appraise depth and breadth of management skill, experience, and organization.
Prerequisites
There is no prerequisite for this course. However, you are encouraged to complete The Business of Commercial Banking and Ethics in Decision Making before taking this course in order to better understand the industry and ensure an awareness of the ethical considerations fundamental to your work as a banker.
Resources
This commercial lending training course contains all necessary resources, including job aids. You can save these resources and/or print them.
Assessment
Throughout the course, you have ample opportunity to receive feedback to your responses to questions related to the simulation. This feedback serves to encourage you to reflect on your learning and build your confidence in applying the concepts presented. At the conclusion of the course, you will take a scored mastery assessment.