Income Statement Analysis
Income Statement Analysis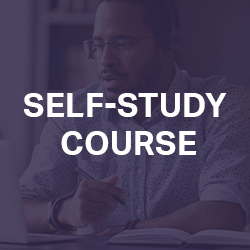 Members qualify for savings.
Log in to see if you qualify for a lower rate, or become a member to save as much as $150 or more.
Item Details
In your role as a banker, you need to apply income statement measures to analyze the profitability of the company. Income Statement Analysis will prepare you to evaluate revenue, expense, and efficiency trends. You will also sharpen your ability to dive deeper into the numbers and ask meaningful questions.
This course uses a combination of storytelling, application challenges, microlearning, tools like RMA's Annual Statement Studies, and job aids to build your confidence in your ability to read and interpret income statements. We estimate it will take between two and three hours to complete the course.
Who will benefit?
Bankers who need to interpret income statements will benefit from this course.
You will:
Determine if internal and external trends exist and interpret their significance.
Understand that gross profit indicates that the company's sale of its product or service is a profitable sale.
Assess whether operating expenses are well managed to protect the gross profit.
Determine whether operating profit indicates an appropriate balance between management of cost of goods sold and operating expenses.
Know whether interest expense and nonoperating income/expense have been well managed to protect the company's operating profit.
Understand that any profit earned is available to pay dividends and/or be retained as earnings reinvested in owners' equity.
Prerequisites
You should be well versed in basic accounting for bankers or take RMA's Accounting and Financial Ratios course before enrolling in Income Statement Analysis.
Resources
This commercial lending training course contains all necessary resources, including sample financial documents and job aids. You can save these resources to your device and/or print them.
Assessment
Knowledge checks are used throughout the course. The knowledge checks allow you to test your progress in securing the concepts and reflect on your thinking about the questions. A scored mastery assessment is available after you complete the course.