Combined Balance Sheet and Income Statement Analysis
Combined Balance Sheet and Income Statement Analysis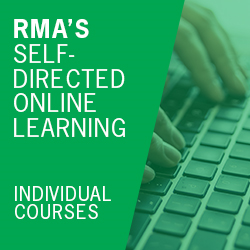 Members qualify for savings.
Log in to see if you qualify for a lower rate, or become a member to save as much as $150 or more.
Item Details
Combined Balance Sheet and Income Statement Analysis will prepare you to interpret repayment risks suggested by the company's historical financial performance and financial condition, applying balance sheet and income statement measures to analyze liquidity, leverage, profitability, financial productivity, and efficiency.
This course uses a combination of storytelling, application challenges, microlearning, cases, and job aids to build your confidence in your ability to analyze financial productivity and financial efficiency. We estimate it will take between two and three hours to complete the course.
Who will benefit?
Bankers who are responsible for both balance sheet and income statement analysis will benefit from this course.
You will:
Assess a company's financial productivity or ability to generate profit.
Assess a company's financial efficiency using turnover or activity ratios that relate income statement items to balance sheet items.
Analyze a company's historical measures and trends as well as conduct an industry comparison.
Prerequisites
You should be well versed in basic accounting for bankers or take RMA's Accounting and Financial Ratios course and have completed RMA's Balance Sheet Analysis and Income Statement Analysis courses before enrolling in Combined Balance Sheet and Income Statement Analysis.
Resources
This commercial lending training course contains all necessary resources, including sample financial documents and job aids. You can save these resources to your device and/or print them.
Assessment
Knowledge checks are used throughout the course. The knowledge checks allow you to test your progress in securing the concepts and reflect on your thinking about the questions. A scored mastery assessment is available after you complete the course.