Q1 Credit Trends in Commercial Lending - Risk Analysis Service On Demand
Q1 Credit Trends in Commercial Lending - Risk Analysis Service On Demand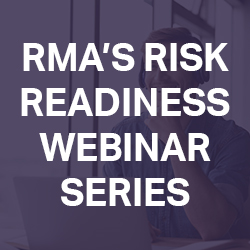 Item Details
Speakers: Tom Cronin – AFS Automated Financial Systems; Jeremy Chalson – AFS Automated Financial Systems; Steven Martin – RMA
To get one of the first looks at credit quality since COVID-19, please join us for the Q1 Credit Trends in Commercial Lending webinar. We are already seeing the impacts, including:
Total C&I loan balances surged during the end of the first quarter
CRE loan balances continued to expand at a healthy pace.
Short-term C&I delinquencies (30-89 days past due) spiked in 1Q2020
The median vacancy rate for hotel properties nearly doubled quarter over quarter in March.
Special Topic: Update on the Energy Sector. This quarter, we analyze recent and historical trends in loan growth and credit quality for the Energy industry, a sector battered by recent price declines as well as the COVID-19 pandemic.