COVID-19: Accelerating Digital Transformation On Demand
COVID-19: Accelerating Digital Transformation On Demand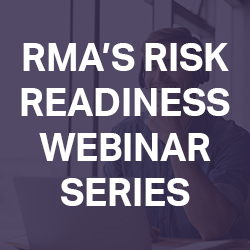 Item Details
Sponsored by: Inpensa Software
COVID-19 has rapidly accelerated the need for financial institutions to transform and respond to unprecedented change in a way that can be labeled as the new normal. Black Swan events in recent months have resulted in global dislocation, impacting how organizations operate in almost every aspect of life. Therefore, financial institutions need to consider an end-to-end approach to strategic initiative governance as fundamental to digital transformation of processes and the application of new technology.

This webinar will provide you with insight into:
Best practices for investment governance in the digital and technology space during a period of uncertainty and volatility.
A framework that will help your institution reduce operational, strategic, and transformation risks.
The creation of a responsive contingency planning framework that can rationalize spending while mitigating risk across multiple lines of business and risk management functions.
The importance of establishing a standard comprehensive risk management model in terms of governance and overall management.