Small Business Lending Decision Process
Small Business Lending Decision Process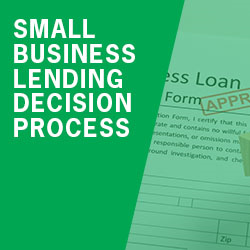 Members qualify for savings.
Log in to see if you qualify for a lower rate, or become a member to save as much as $650 or more.
Item Details
RMA's Small Business Lending Decision Process is a library of 14 interactive, web-based courses and an optional accounting refresher course designed to teach learners the analytical and decision-making techniques they need to evaluate small business lending opportunities and make sound credit decisions.