Underwriting – Different Types of Commercial Properties
Underwriting – Different Types of Commercial Properties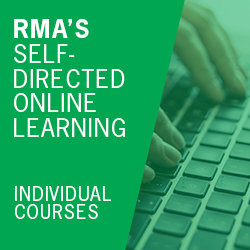 Members qualify for savings.
Log in to see if you qualify for a lower rate, or become a member to save as much as $100 or more.
Item Details
While all CRE properties share core characteristics associated with income and cash flow, there are distinct differences in the lease structures that affect both income and expenses. In this course, learners will examine property characteristics and differences relative to the underwriting process.
Underwriting – Different Types of Commercial Properties is one of the courses in RMA's Commercial Real Estate Lending Decision Process (CRELDP) library.
Topics covered include:
• Property characteristics and underwriting considerations
• Key differences in income and expenses
• Gross vs. triple net rent structures