Due Dilligence and Documentation
Due Dilligence and Documentation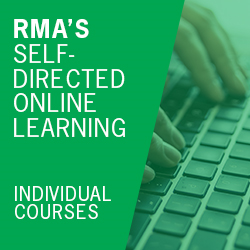 Members qualify for savings.
Log in to see if you qualify for a lower rate, or become a member to save as much as $100 or more.
Item Details
In this course, learners will explore key instruments necessary to document a loan transaction and key elements of due diligence to be submitted and reviewed prior to closing.
Due Diligence and Documentation is one of the courses in RMA's Commercial Real Estate Lending Decision Process (CRELDP) library.
Topics covered include:
• How to explain the required pre-approval documents for a loan
• How to identify the key elements of due diligence and closing
documentation required for a loan