2021 RMA Internal Audit - Managing AML Risks of Cryptocurrencies On Demand
2021 RMA Internal Audit - Managing AML Risks of Cryptocurrencies On Demand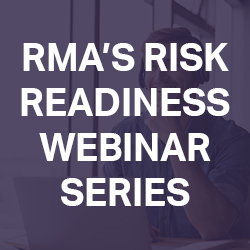 Members qualify for savings.
Log in to see if you qualify for a lower rate, or become a member to save as much as $60 or more.
Item Details
The proliferation of cryptocurrencies introduces new risks and challenges for anti-money laundering (AML) compliance programs, in particular related to Know Your Customer (KYC), sanctions screening and transaction monitoring.
Navigating the evolving regulatory environment to capitalize on cryptocurrency opportunities is a dilemma faced by financial institutions as regulatory scrutiny heightens. This increased regulation can disrupt investment prospects and result in missed opportunities, specifically in the cryptocurrency market. Staying ahead of the curve and understanding leading practices for a sound cryptocurrency AML compliance program is of utmost importance.
The objectives of this webinar are to learn and understand the regulatory obligations and key risks of an Anti-Money Laundering Program as they relate to cryptocurrencies including:
Understand current regulatory requirements and identify regulatory authorities on cryptocurrencies.
Identify recent regulatory highlights that could have major impact on the cryptocurrency space.
Understand general AML and OFAC regulatory obligations cryptocurrency companies must adhere to.
Understand the risks specific to cryptocurrencies and unique controls that companies should consider implementing to address these risks.